The Physical Web represents the convergence of the digital and physical worlds. A transformative technology, enabling a decentralised, open source, and public value engagement while protecting consumer privacy.
The mission of the association is for the Physical Web to be an open standard that will eventually be built into the OS of every smartphone and tablet.
This Association is designed to represent this drive to change and empower the technology use case.
We're a growing group of individuals and companies (including software developers, hardware manufacturers, content creators, and enthusiastic tinkerers) that holds the belief in a universal and open approach to location-based engagement serving both consumers, society, and commercial interests better.
By combining our efforts we can shape a public interest, clear vision for open, privacy-centric, location services adoption.
The Physical Web Association (PHWA) will create, promote, educate, and supply value to the PHWA via activities and the development of technologies and services. It will serve to protect the rights of members and to centralise common interests in the utilisation of member services.
As a member, you support the development of creating a consumer-focused movement.
Additionally, you are driving the direction of the next version of the Physical Web, solving the problems of spam and advancing the native adoption of the Physical Web in browsers, apps, and devices OSs.
As a business member, you benefit from commercial relationships between all the members and partners: share in development resources, find project funding, and potential advertising communications.
Principals and Shared Mission
Drive the adoption of the Physical Web.
Stewardship of public good with this decentralised, location-based consumer-value technology.
Protect the rights and investments of members when funding the centralised common interests.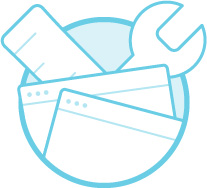 Native App Kit
Develop a common Physical Web Native App Integration Kit that can be easily added to extend the functionality of existing apps. This will ensure further adoption rates of Physical Web utility functions while maintaining other extended content in the native apps.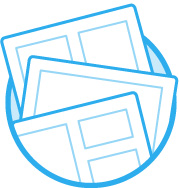 Brand-Neutral Application
Develop a Physical Web Browser App that serves as a company and brand-neutral application for iOS and eventually Android.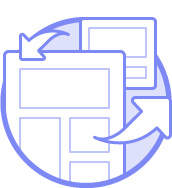 Metadata Service
In order to display quality data as part of a scanned event, a metadata service will be hosted and run by the Association under the guidance of the privacy protection initiatives of the Association.
We will also extend the service to synchronise with the universal PW clients.